GPS will dismiss today at 12:30pm, no afternoon PK, no afterschool activities and no ESP. Also no school tomorrow due to weather. Stay safe.
Hello 4th Grade parents! Summer School Applications will be sent home with your student today, March 30th. If you are interested in having your student attend the ESP summer school program, it will run from June 5-June 16, 8:00-3:00. Applications are also due May 1st.
Parent Teacher Conferences will be held on Thursday, March 30th. Our 4th grade students are excited to be in charge of "Student-Led Conferences" this spring! Parents and guardians are encouraged to attend this Open House PTC with their student and discuss progress in reading, math, social studies, science and writing. If possible, parents/guardians are encouraged to visit each 4th grade teacher within each area. We look forward to seeing you the night of March 30th, 3:45-6:45 PM.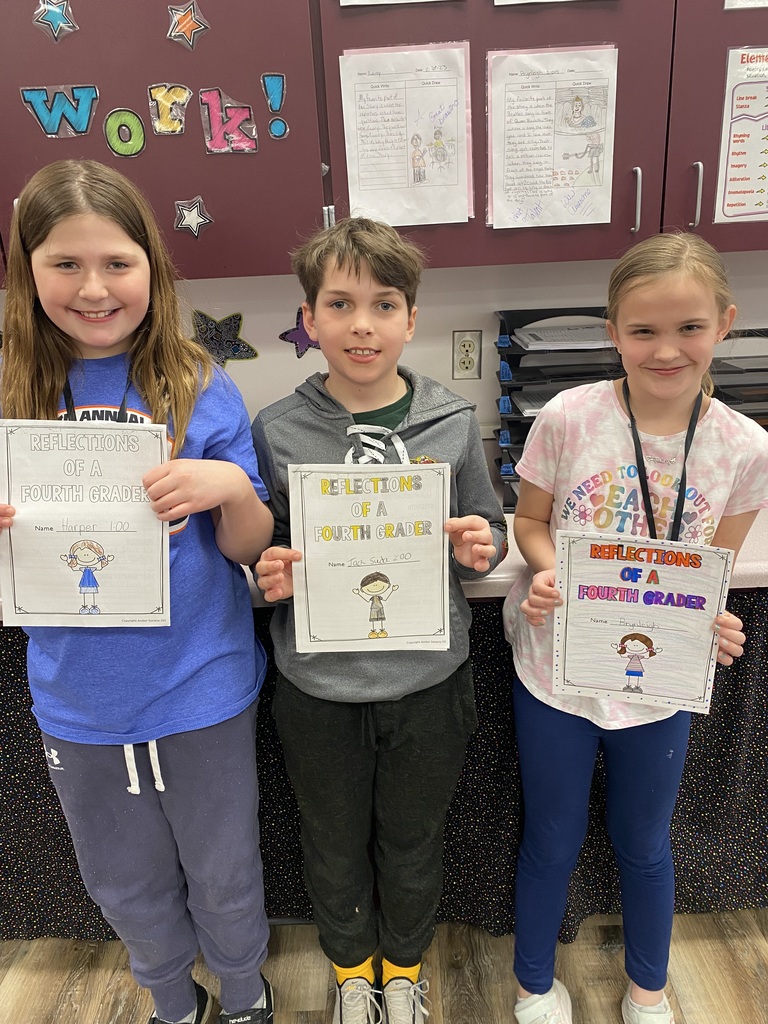 We are accepting applications for our Preschool Program for the 2023-2024 school year. Your child qualifies for preschool if he/she resides in Grafton or St. Thomas and will be four-years old by July 31, 2023. Please register here:
https://forms.gle/ujz9pmGsNCxHbrky5
5th grade has been letting the creativity flow through art and writing. They have been working for the past few weeks on opinion writing: claiming that either cats or dogs are the better pet. Also a big thank you to Ms. Hurt for the fun watercolor crystal art lesson!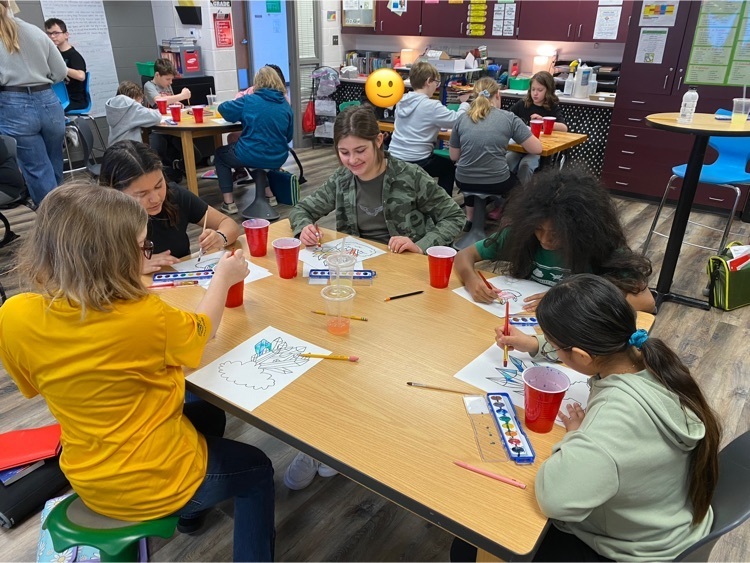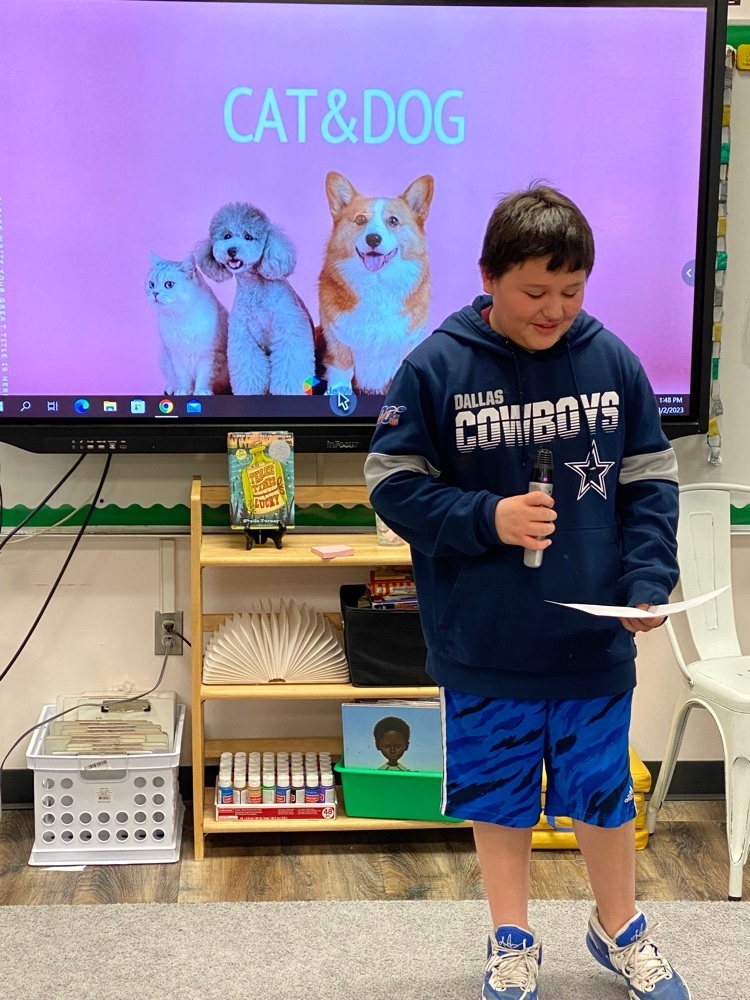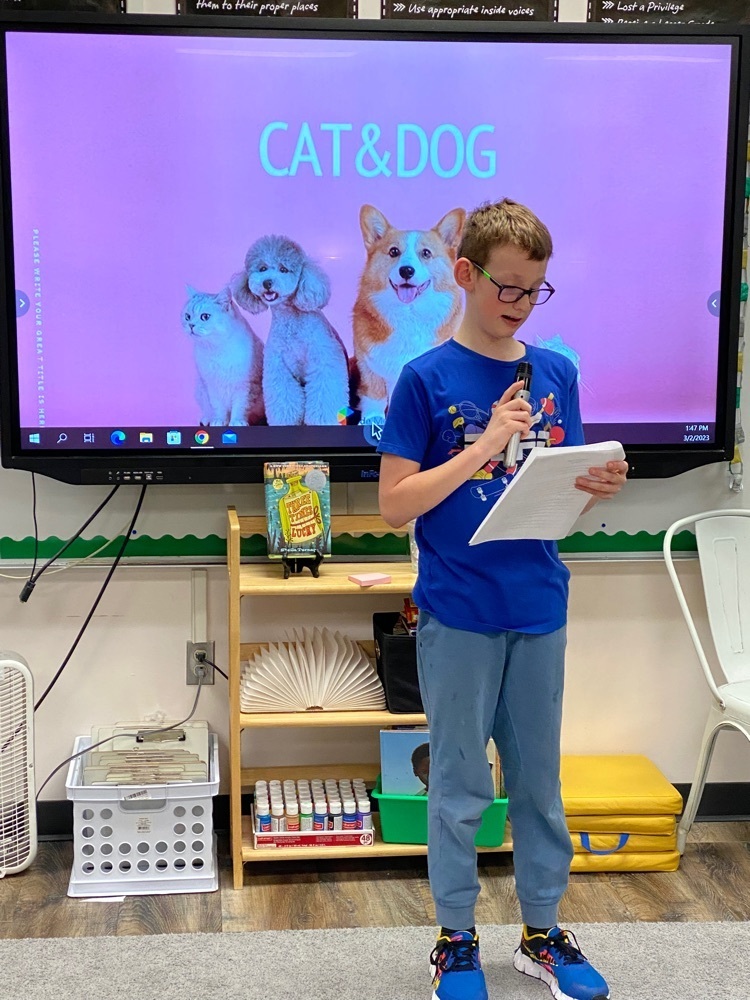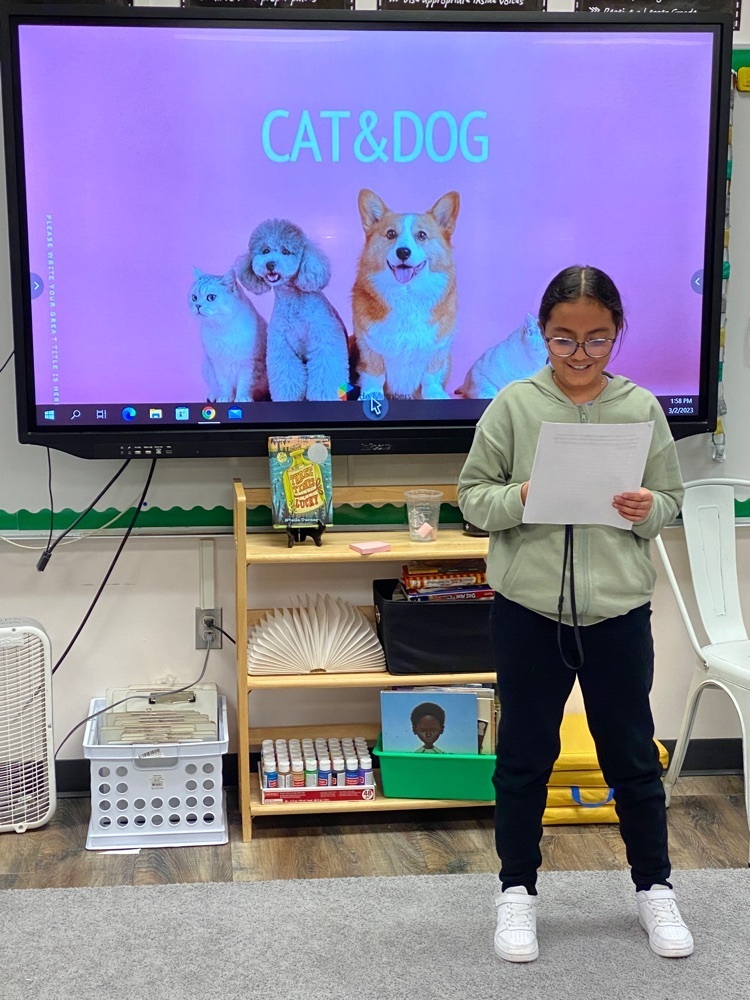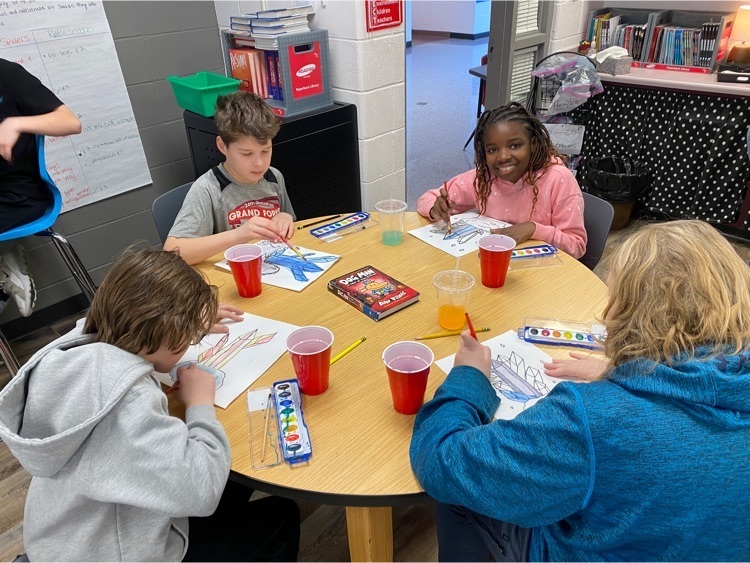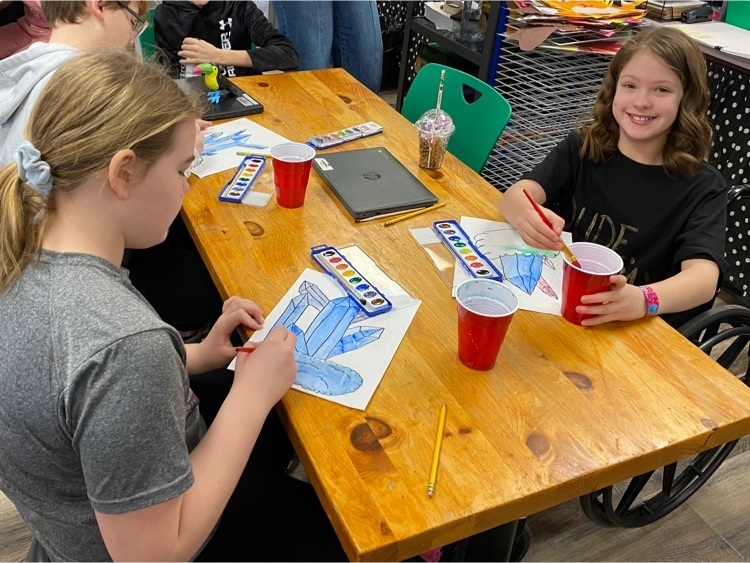 Take advantage of the long weekend and download the new Grafton Public Schools App and stay up to date on the daily menu, events, news, life feed posts and Spoiler Athletics. Go Spoilers!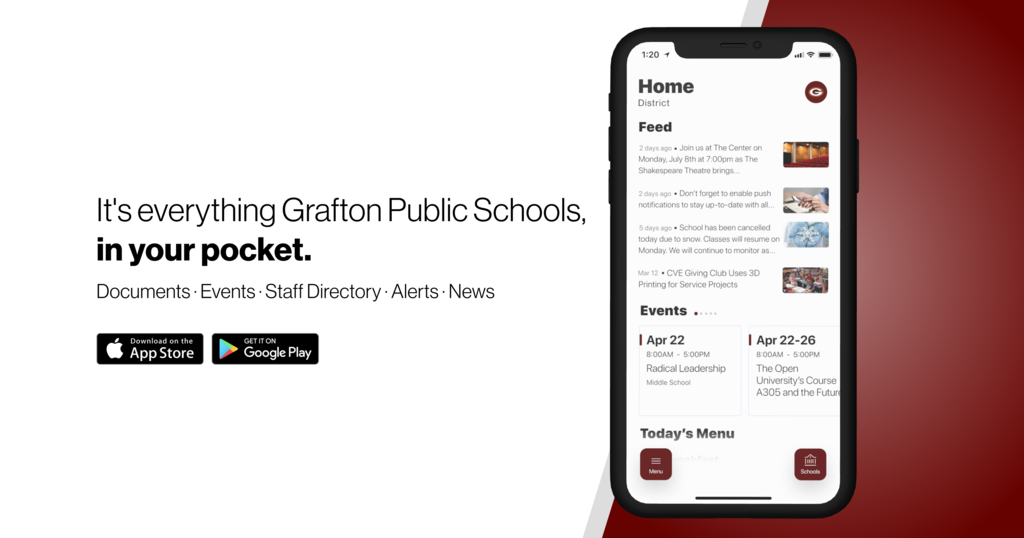 Come check out the Talent Show at the GPAC on Sunday, January 29! The freewill lunch is from 11:30am-1:00pm and the Talent Show starts at 1:00pm. Audience votes for Top Winners! Scan the QR Code to purchase tickets!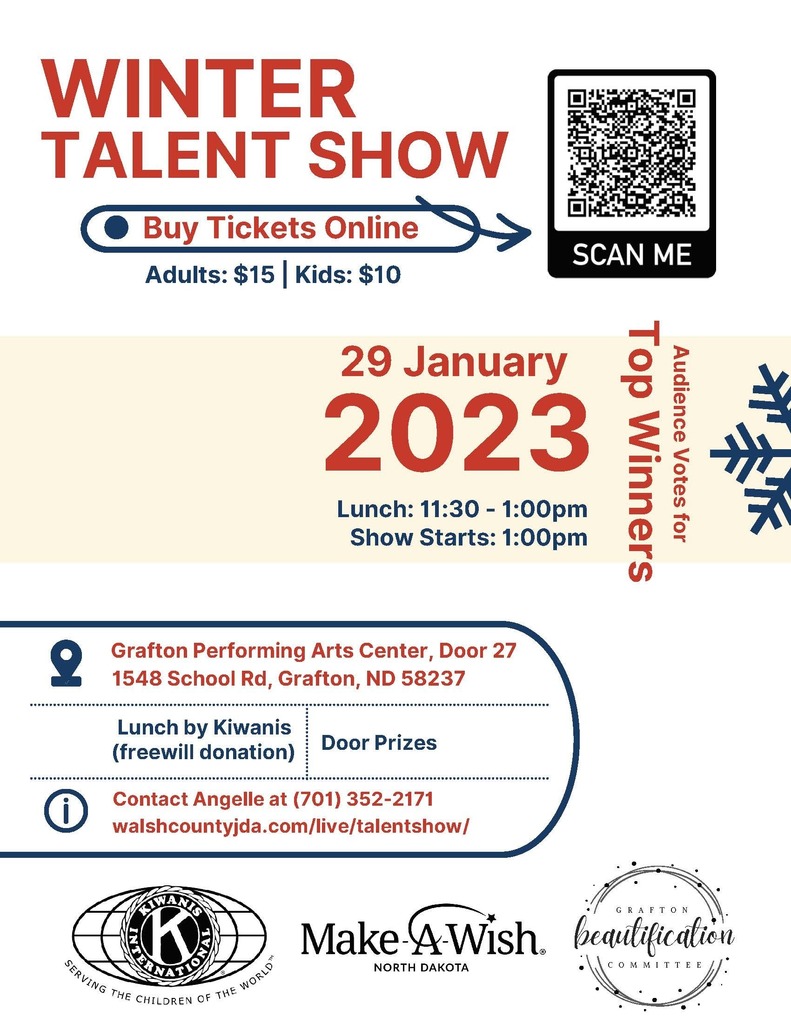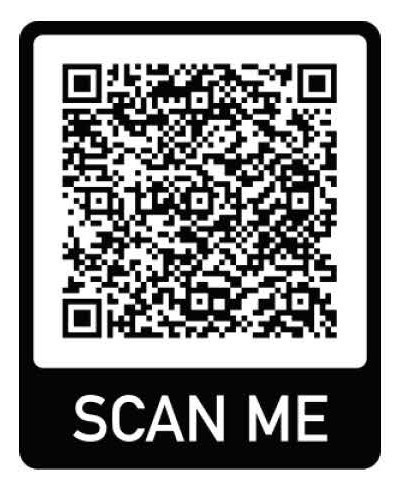 Congratulations to last week's "Students of the Week!" 3rd grade - Irelyn Maney, 4th grade - Adryana Garza, 5th grade - Parker Johnson, 6th grade - Izzy Jenkins

We are in preparation to begin Battle of the Books at Century Intermediate! This is voluntary reading group that started about 4 years ago. It runs October-February. Students sign up, are put on teams, and read 4-5 books from a given book list and compete in a Battle of the Books Challenge in February. With the number of students that participate, it's getting hard to make sure all students have a book in hand from the list for the next few months. If you are interested in purchasing a book to support Battle of the Books, please see the booklists links below. The process is simple. Click on link, purchase a book, and it will be delivered to the school. 3rd/4th Grade Booklist
https://a.co/4x5tcTa
5th/6th Grade Booklist
https://a.co/hnupu3C
Thanks in advance if you choose to support this voluntary reading group at Century Intermediate!

Congratulations to the Spoilers of the Week for Oct. 3-7! We see you! We celebrate you! Jessica Narloch Cove Johnson Angel Molina Auggie Miller Marcus Moe Makailah LeBlanc Sandra Dominguez Azure Burley Sam Green Tenley Lillemoen Julissa Garcia Greta Beneda Alexis Gonzalez LaNeah Vondal Aiden McLain Jonathan Nord Easton Ziegelmann Carson Martinez

September 12-16 is Homecoming Week! Century is celebrating with fun dress up days and a Fun Run/Walk on Friday.