‼️ The spring play is only days away!!! ‼️ Join us Monday, April 3, or Tuesday, April 4, at 7 PM! You won't want to miss FOB's spring play, Angel in the Night. Set in Poland during WWII, we see the true life account of Pawlina and her sacrifices. As a young woman, she risks her life by hiding a Jewish family. She feeds, protects, and cares for them as if they were her own blood. Tickets can be purchased at the door for $10.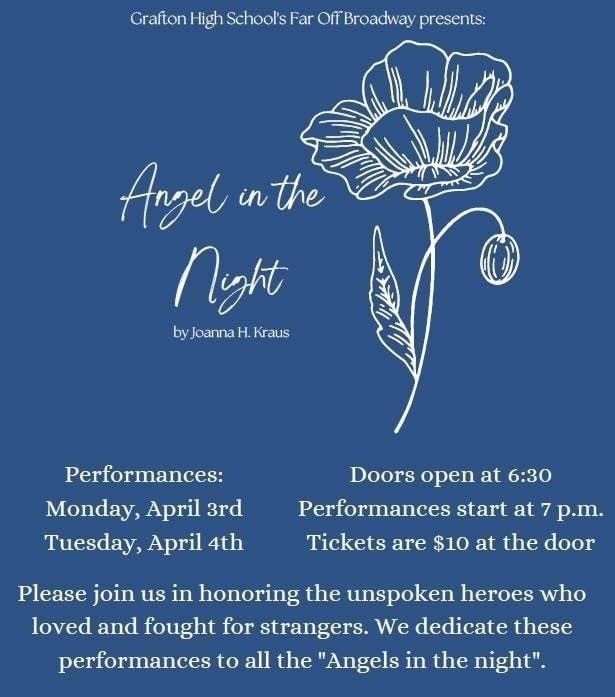 Everyone at GHS loves Pi Day❤️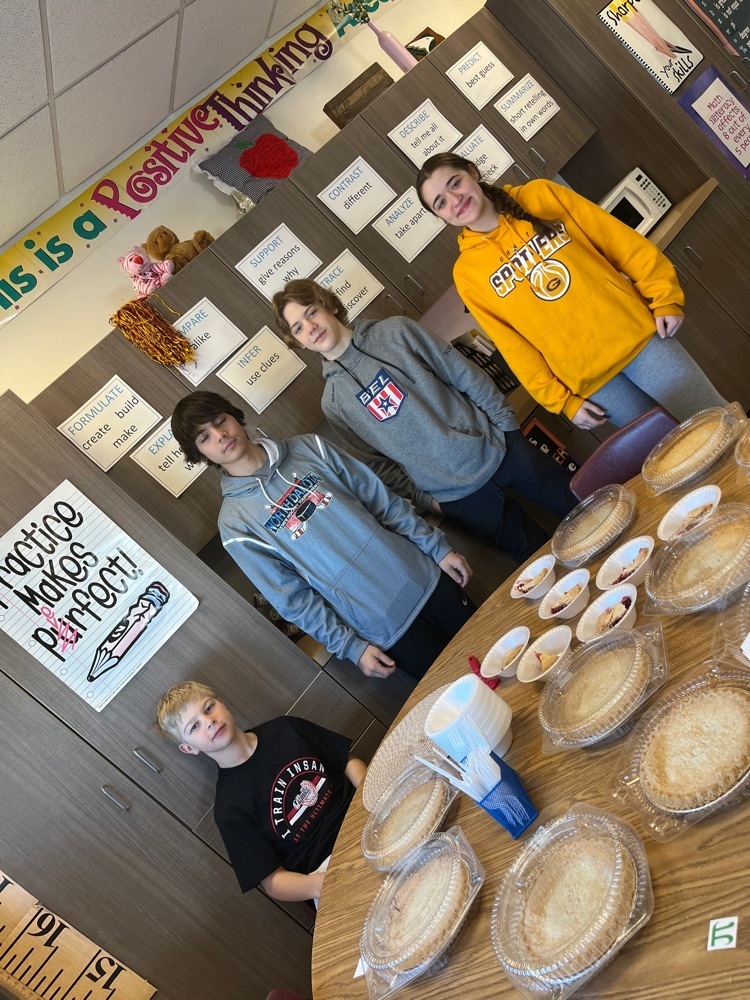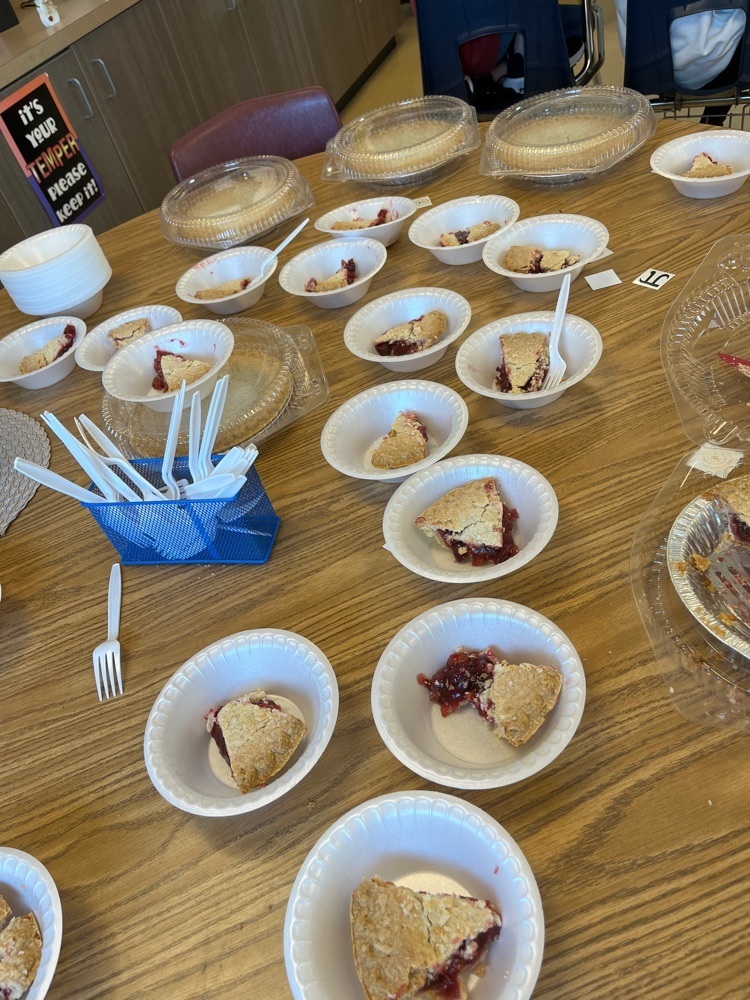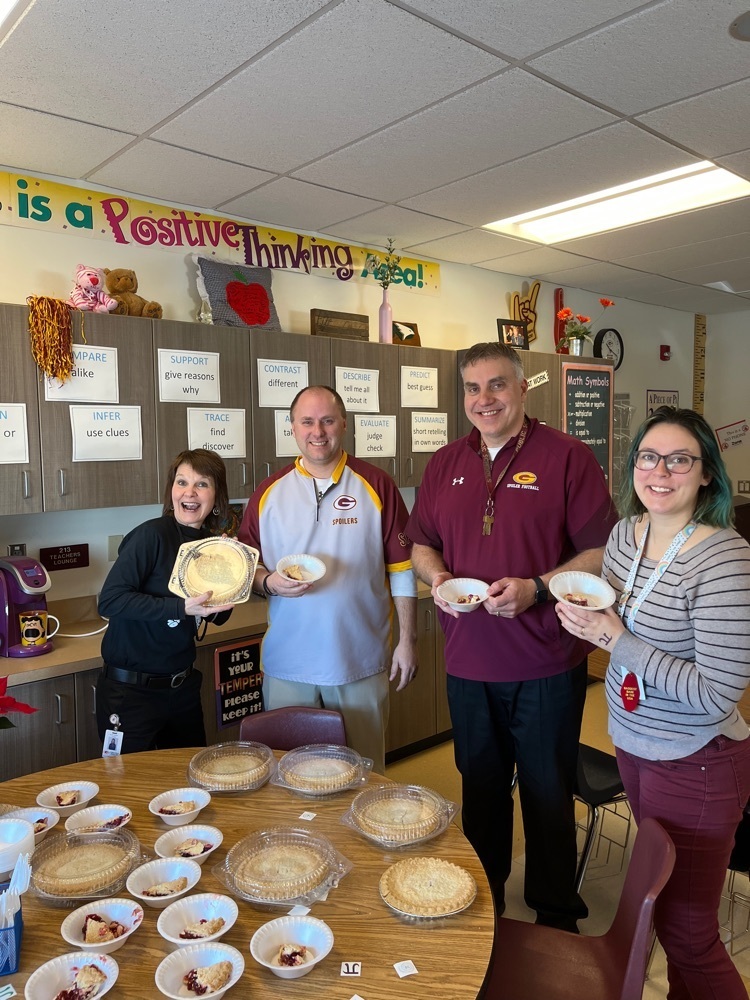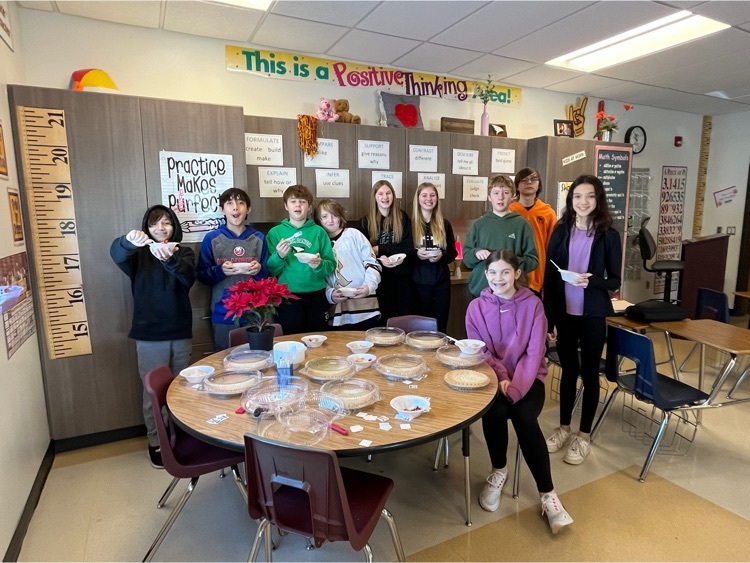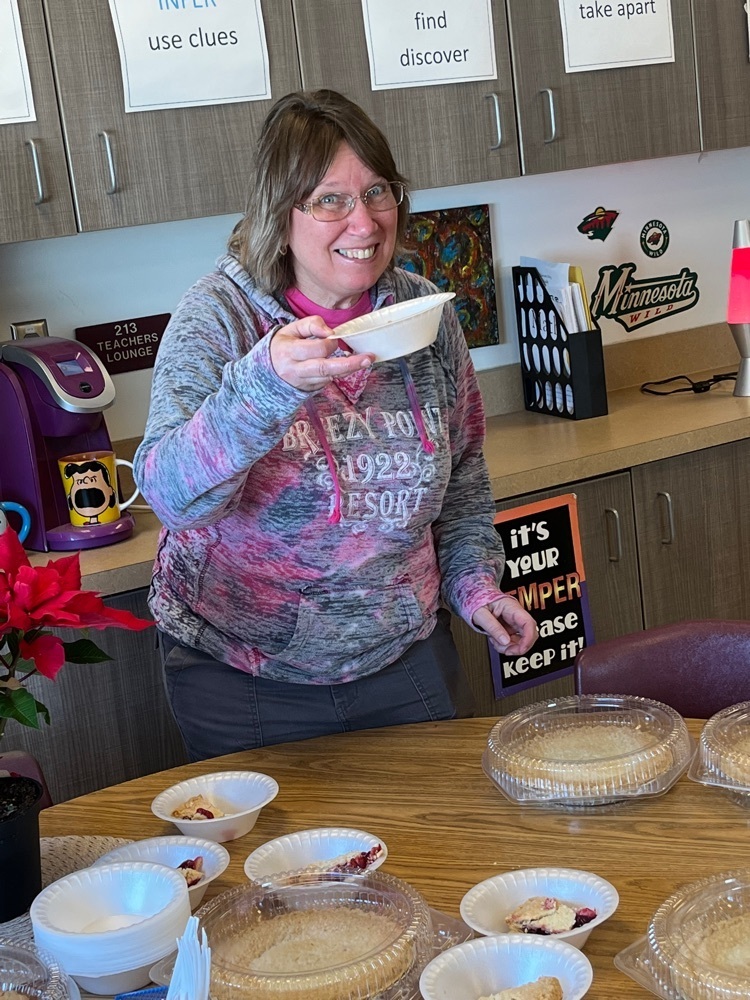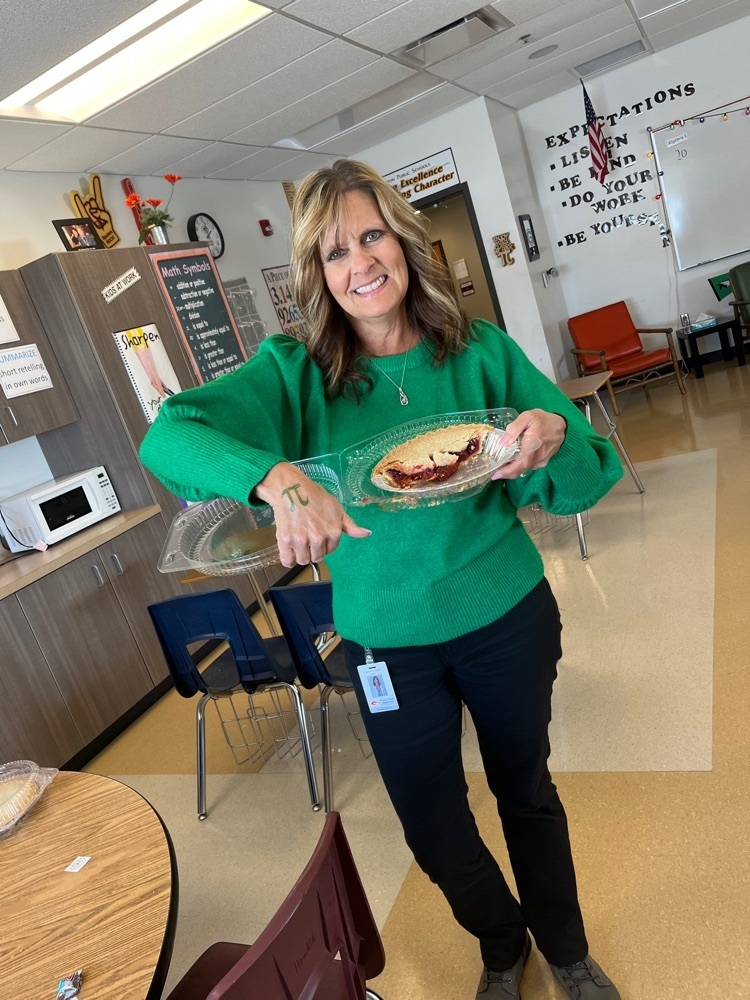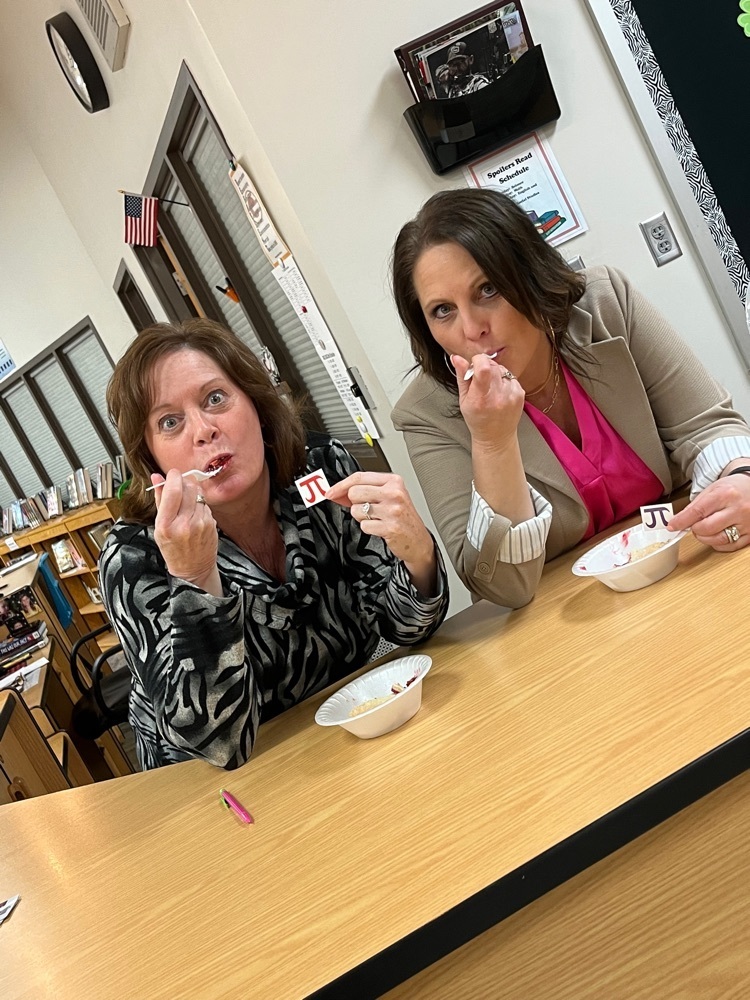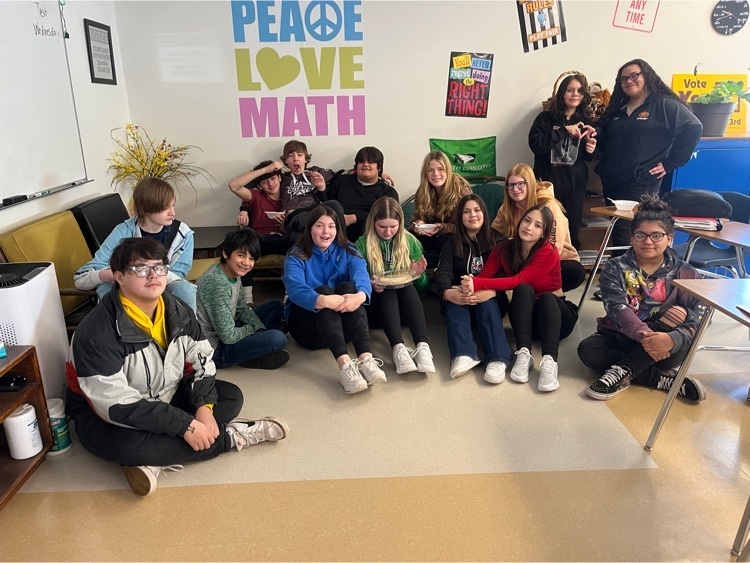 Kindergarten Roundup is coming up on May 5, 2023!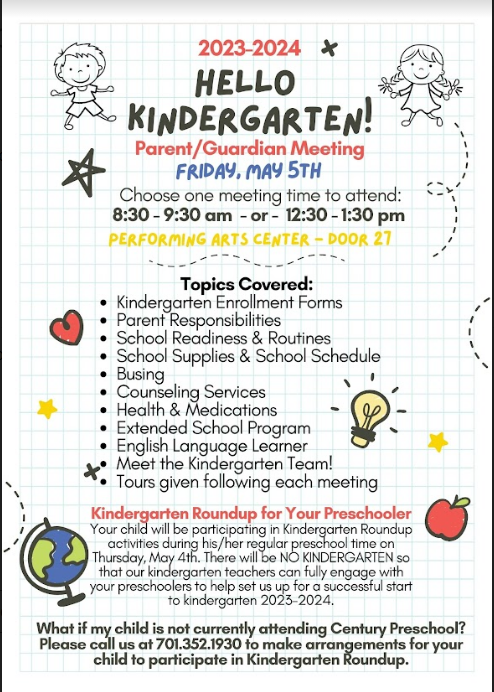 We are accepting applications for our Preschool Program for the 2023-2024 school year. Your child qualifies for preschool if he/she resides in Grafton or St. Thomas and will be four-years old by July 31, 2023. Please register here:
https://forms.gle/ujz9pmGsNCxHbrky5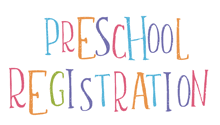 The ATP students enjoyed painting at BareFaced today!!
Today our students in grades PK-6 learned about the Book Blast Program, literacy, and the importance of having their own books at home. Please check your child's backpack for more information. Tonight, we are asking you to take 7 minutes to help build your child's home library. Click here to start helping your students and their classmates:
http://bookblast.booksarefun.com/CenturyPES58237
We're hoping for 100% participation!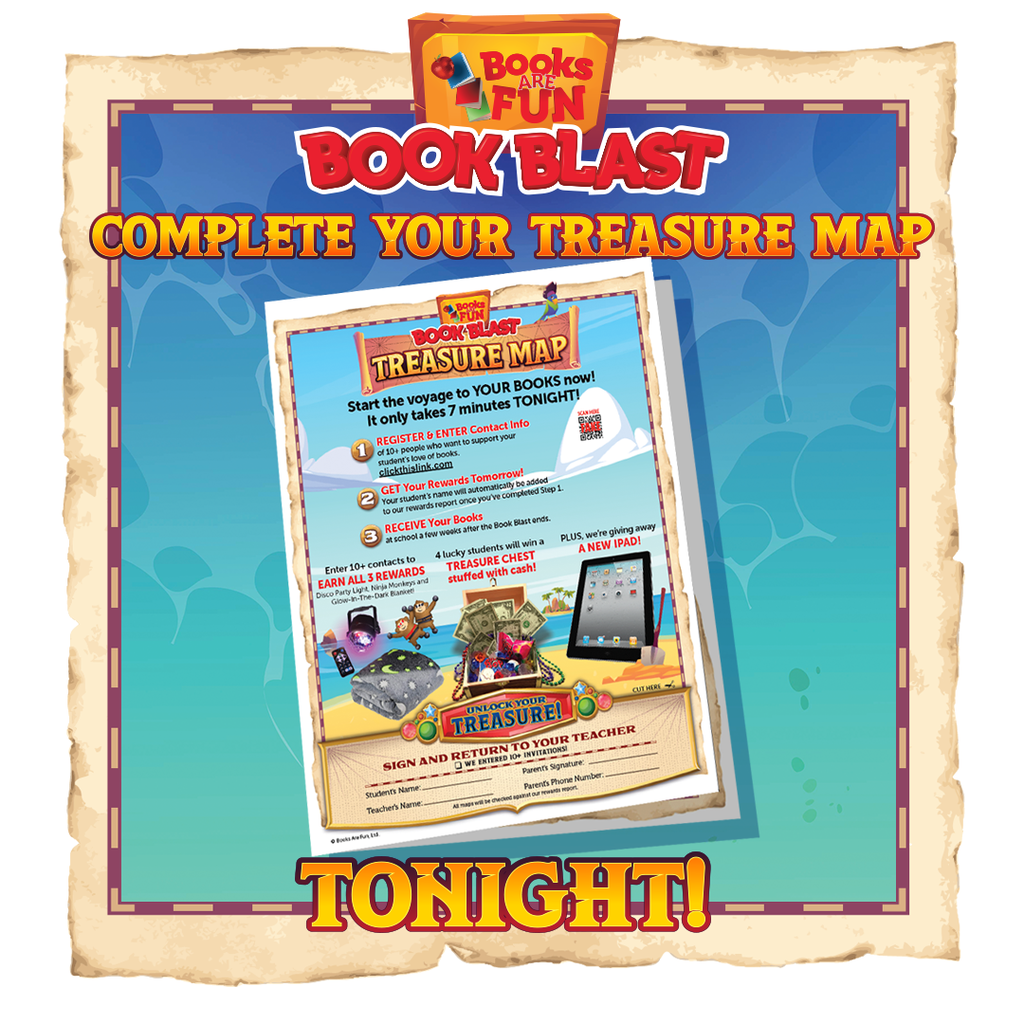 In case you forgot....

The Grafton Robotics Team and the Grafton Academic Team would like to thank Ellen Feldman and Ron Brockman for their generous donations of a combined $5,000 to assist these students in their upcoming competitions. Thank you! Go Spoilers!
Grafton Middle School's Far Off Broadway invites you to "Be Our Guest" at Disney's Beauty and the Beast JR, Friday, March 10th at 7 pm and Saturday, March 11th at 11 am at the Grafton Performing Arts Center. The 60-minute musical, designed for middle-school aged performers, is based on the 1994 Broadway production and Disney's 1991 animated feature film. The 6th-8th grade cast showcases approximately 30 students and is directed by Mr. and Mrs. Loeffler.

Take advantage of the long weekend and download the new Grafton Public Schools App and stay up to date on the daily menu, events, news, life feed posts and Spoiler Athletics. Go Spoilers!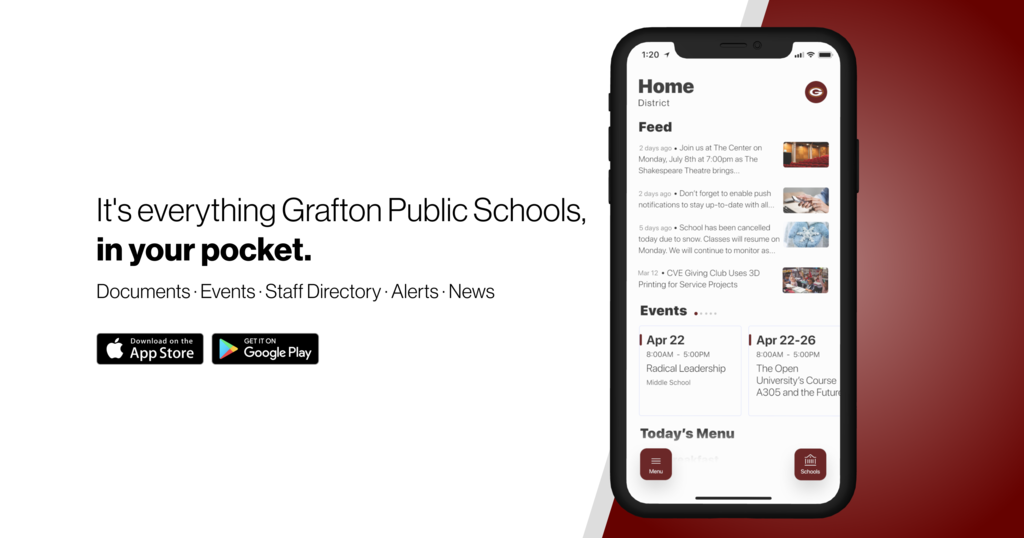 Reminder, there will be NO afternoon ESP on Wednesday, January 25th. There are no classes January 26th-30th. Classes will resume Tuesday, January 31st.
Come check out the Talent Show at the GPAC on Sunday, January 29! The freewill lunch is from 11:30am-1:00pm and the Talent Show starts at 1:00pm. Audience votes for Top Winners! Scan the QR Code to purchase tickets!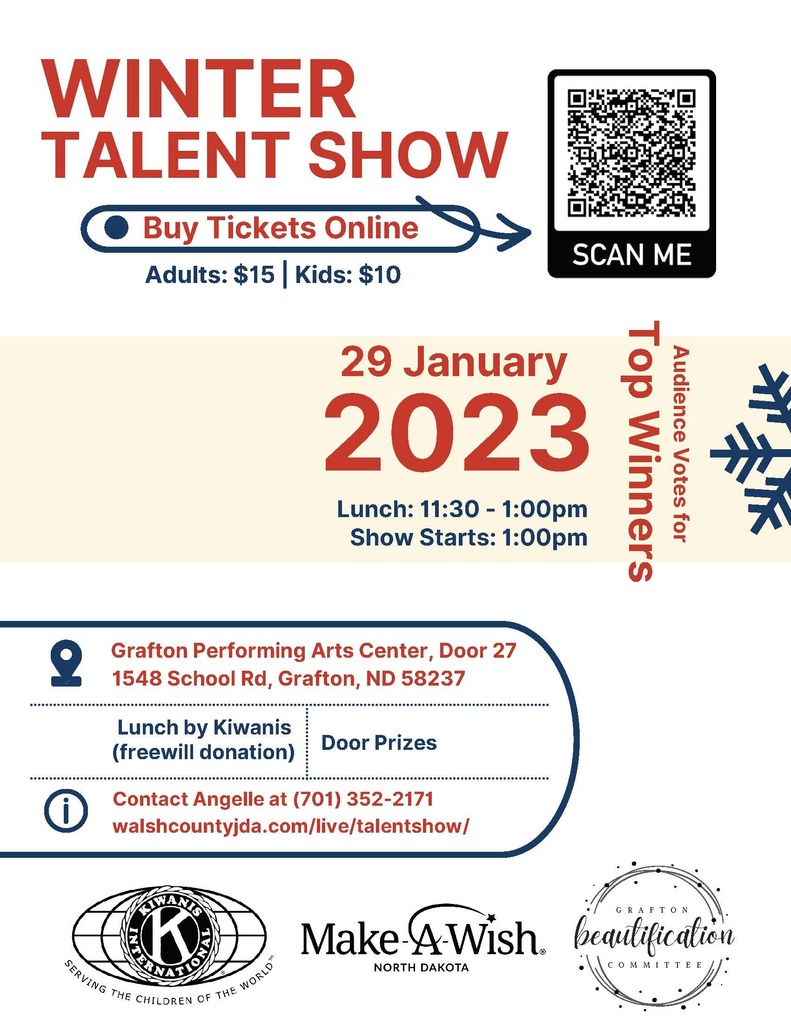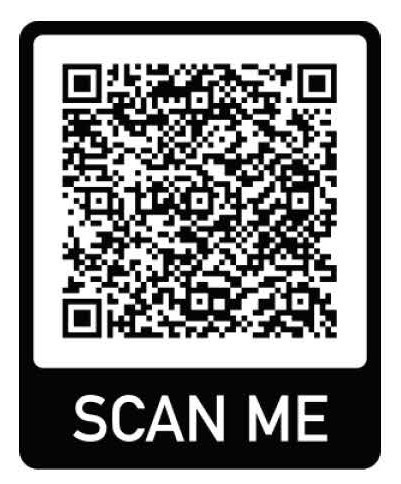 Please check the menu, as next week (Dec 19-22) has changed.
GPS school two hours late, Grafton intercity bussing only morning and afternoon, Saint Thomas intercity will run one bus.
GPS two hours late. Doors will open at 10:00 a.m. Busses will run where possible. Please do not drop your child off before 10:00 a.m.
Zero period has been canceled for Friday Dec 16 due to weather.
GPS classes and activities cancelled Thursday 12/15 due to projected forecast and travel advisories.
Zero Period has been canceled for tomorrow, Thursday, Dec 15.
Thank you to everyone who helped us get a new track at GHS!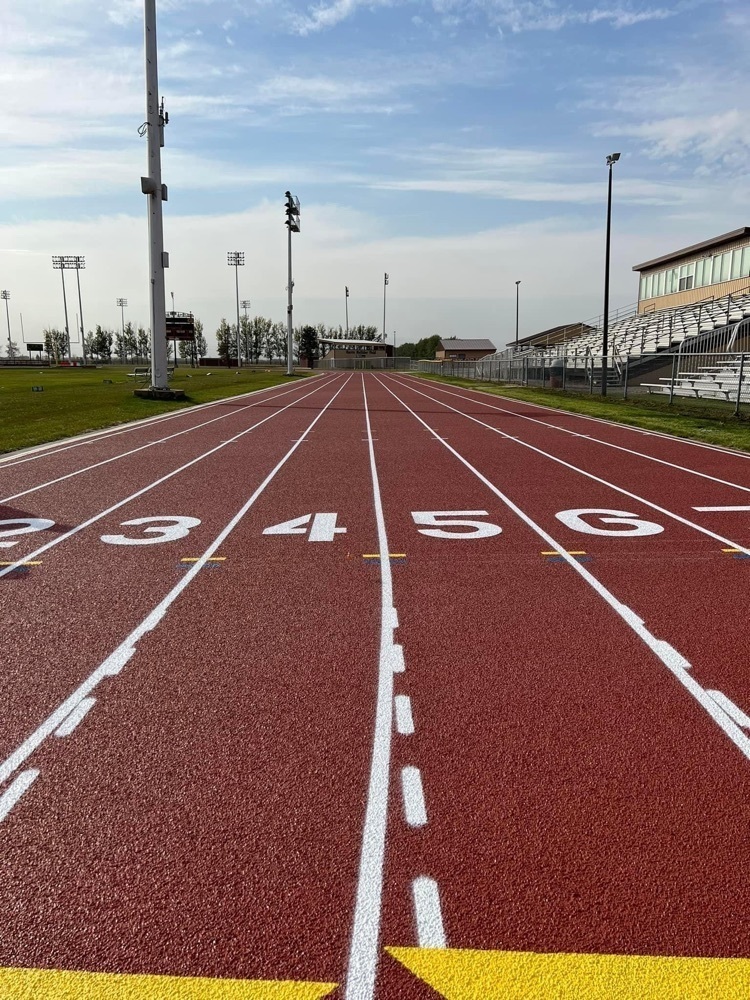 Congratulations to last week's "Students of the Week!" 3rd grade - Irelyn Maney, 4th grade - Adryana Garza, 5th grade - Parker Johnson, 6th grade - Izzy Jenkins